Our Team - Jordan
I was born in Dubuque, Iowa and raised in Boscobel, Wisconsin for the majority of my childhood. I currently live in Steuben, Wisconsin where my husband is from.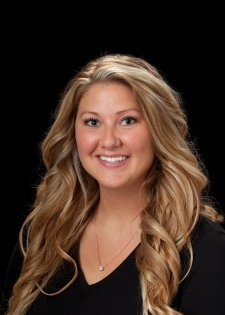 I graduated from Boscobel High School in 2010 and then went on to graduate with honors from Madison Area Technical College in 2016.
I have worked in the dental field for ten years. Six of the years I was a dental assistant. I wanted to expand my knowledge in the dental field and enrolled in Dental Hygiene school. I love being able to educate and help others. I also love meeting new people and establishing relationships with my patients. I have been at Dental Associates of Prairie du Chien, P.C. since September 2019.
I am married to my best friend, Michael, and he has two kids, Alleyah and Xavier. We are expecting our first child in March of 2021.
During my downtime, I love to spend time with family and friends. I enjoy cheering on the Green Bay Packers, Brewers, Milwaukee Bucks, and the Wisconsin Badgers!