Community Support
River Ridge High School Gets Fresh!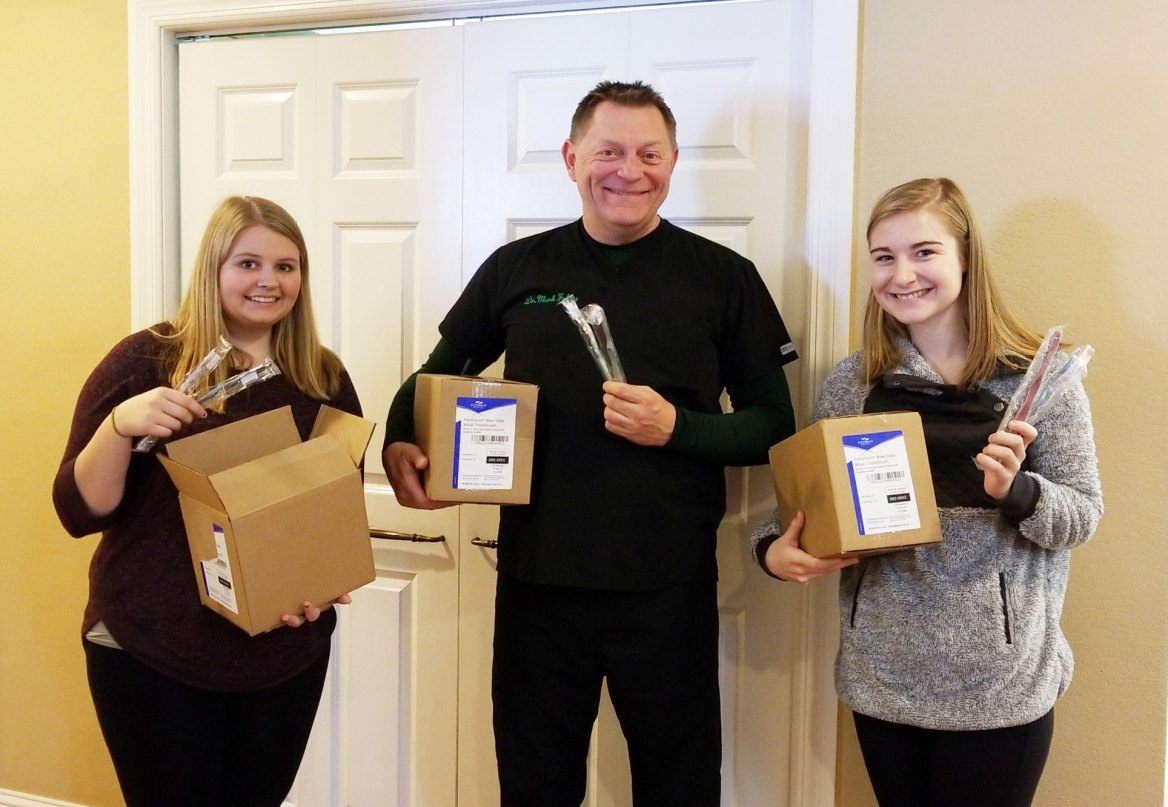 Katelyn Parker, Dr. Mark Fohey, and Kyra Drew show some of the 200 toothbrushes that Dental Associates of Prairie du Chien, P.C. donated to River Ridge High School Student Council.
They handed toothbrushes and breath mints out to
their fellow students.
The River Ridge Student Council provides the high school with a national day to celebrate every year.
This year, the student council selected National Fresh Breath Day!